Fashion
How Men Dressed in the 1970s
Where do you get your inspiration from when you need to refresh your style or change your look for a particular occasion? What are the current trends and latest styles? wonderful. But why not do something different this time, like going back in time? Just like men's outfits in the 70's 10, 20, or even 50 years ago.
The 70's were a great time in fashion.As Vogue took note then, when there were no rules in the fashion game. Don't be surprised if you find your next style inspiration in this post that dives into her fashion for '70s men.
A glimpse into '70s outfits for men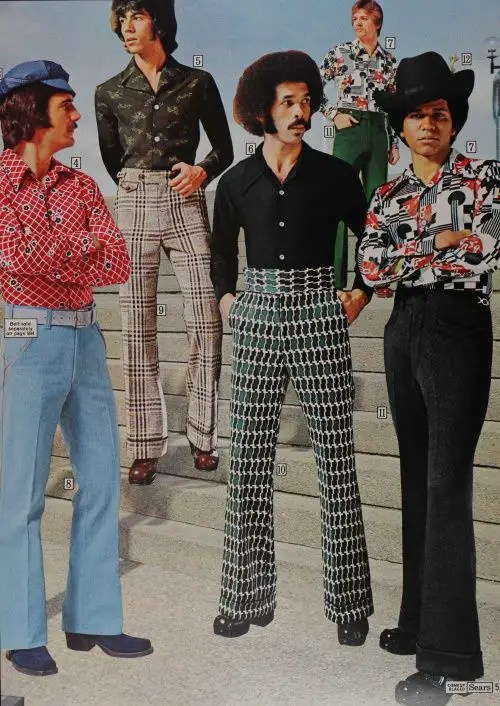 The 70s were a time of individuality and self-expression. Androgynous looks dominated, so there was no big divide between men's and women's fashion. It consisted of interesting textures such as suede, velvet, and corduroy.As with women's fashion in the 70s, typical 70s men's wardrobe staples included bell bottoms, wide-leg pants, and platform shoes. , vests, tassels, tight-fitting leather jackets, long-collared shirts, tight-fitting T-shirts, and turtleneck sweaters.
Let's take a closer look at them.
Men's fashion in the early 70's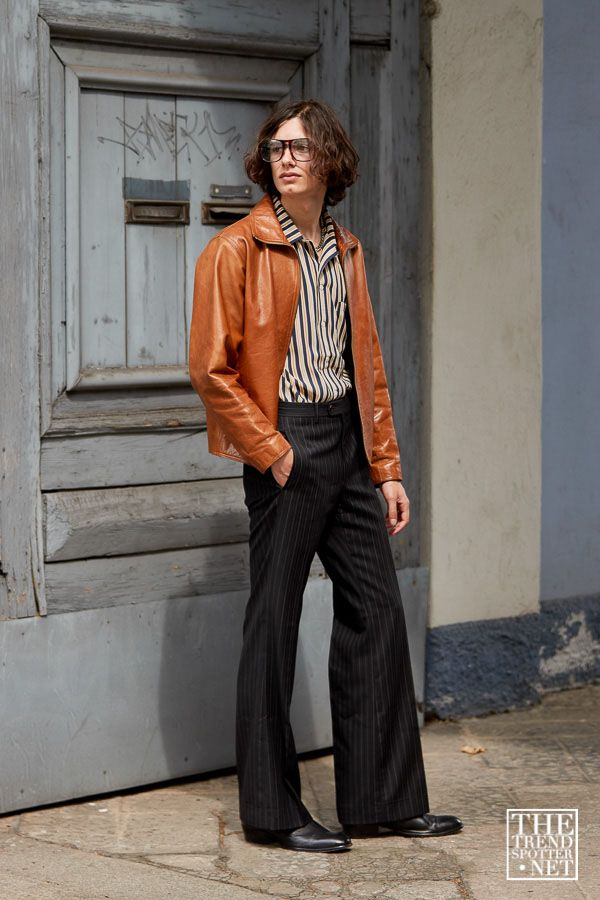 In the early 1970s, as well-paying jobs and thriving businesses increased, men began to exceed conventional dress standards.
A mostly black and gray satin shirt with lace frills on the cuffs and neckline.
nehru jacket
ethnic style tunic
turtleneck
cuban heel winklepicker boots
Hip Hug Elephant Bell Bottom
tie dye shirt
sweater vest
military uniform
sports jacket
khaki chino
crochet vest
Thick sweater in cream, dark green, beige and sky blue.
corduroy pants
storm coat
tartan jacket
pea coat
flannel shirt
pleated pants
baseball jacket
hip hugger
In addition, the hippie look reigned as a men's accessory in the 70's.
necklace
bright braided belt
sandals
Headbands and bracelets using organic materials such as wood, hemp, flowers, leather, shells, stones, and Indian beads.
flip flops
floppy hat
flowing scarf
Oxford
birkenstock
platform shoes
earth shoes
cowboy boots
mid 70s mens style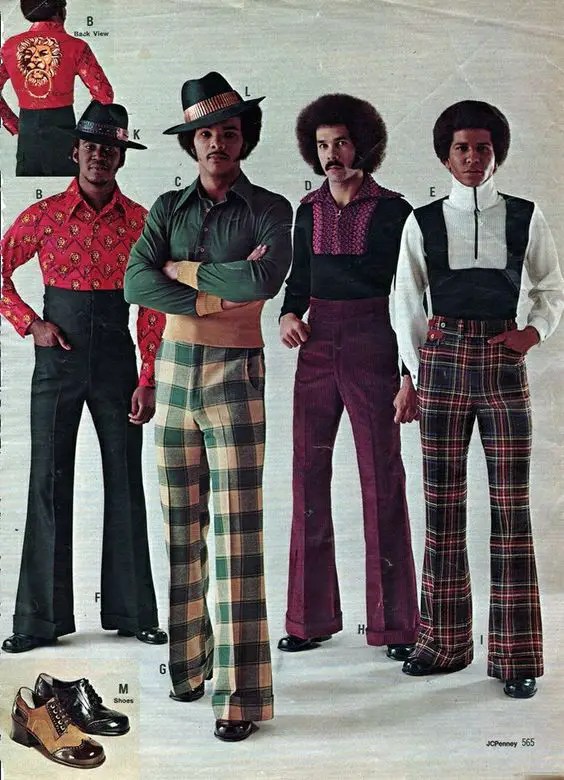 In the mid-70s, fashion became very laid back for men characterized by looks that were:
T-shirt
jeans
leisure suit
high waist pants
sweater
old clothes
denim on denim
leather coat
disco shirt
printed shirt
European suit with shoulder pads
flared pants
Velvet tuxedo jacket and casual pants
tapered pants
folded collar, etc.
In addition, men's suits adopt a different look. They transitioned from wide-legs to straight-cut (or sometimes tapered) pants that featured slimmer cuts and smaller waists.
late 70s men's fashion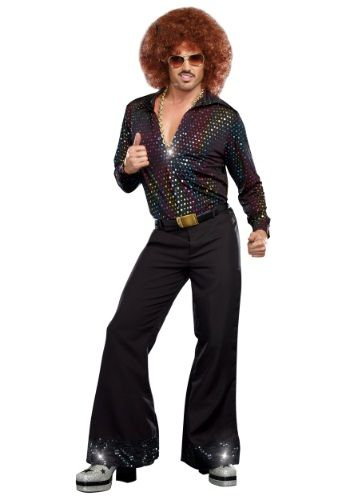 Sportswear and disco styles dominated men's fashion in the 1970s. And they featured outfits like:
tracksuit
Jumpsuit
velor shirt
sweater
long pointed shirt collar
flared jeans
cardigan
Wide lapel three-piece suit
sweatshirt
straight jeans
blowfish vest
flared jeans
Common accessories within this period are:
aviator sunglasses
wide tie
low cut sneakers
tennis headband
puka shell necklace
Wristband.
Can you rock 70s outfits for 2020s men?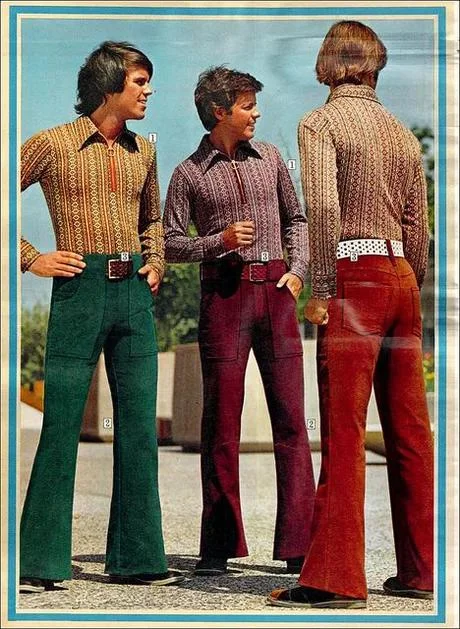 The 70's were a bold and daring time. But that doesn't mean people stopped being edgy in their style at the end of his 1970s. Last time I checked, bold fashion is still going on. And with the rise of gender-fluid arte fashion, it wouldn't be out of place to rock the popular '70s men's outfit in 2023.
If designers are going back in time to find inspiration for their collections or recycle trends, why can't they?
Go ahead and recreate your favorite 70's men's looks. Do this at a costume party, red carpet event, or an upcoming photo session. Let fashion take you on a journey back in time to a time when you weren't born.
get more
Want to read more funny stories that will help you dress up better?
Subscribe to our free weekly newsletter now.
12
Related