Fashion
9 Tips for a Chic Leggings Outfit
A friend of mine recently posted a photo on her Facebook story. And when I saw that photo of her, I had to ask if she had left the country, the environment looked completely different from Nigeria, and her outfit (a pencil under her skirt (Was wearing leggings for her) reinforced my speculation.
She then told me that I was the number one person to ask that question.
I smiled.
Who wouldn't have thought she left the country with a photo vibe? So why did her outfit make us think she was no longer in the country?
Five words: the way she styled it.
A friend of mine didn't just grab leggings with a long top like many women do. She paired it with a pencil skirt and the result was something exotic.
You can do the same.
No, it doesn't mean you should take pictures that make people speculate whether you left your country and went to another continent. This means that it must be styled in a specific way.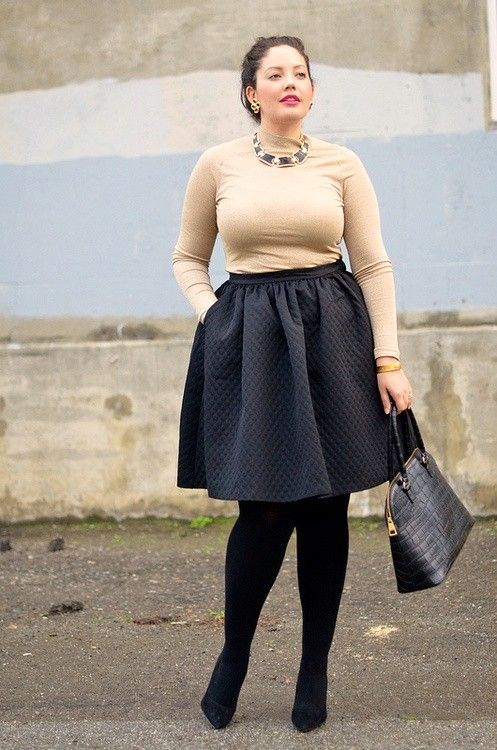 That's what you learn in this work.
You'll discover how to style women's leggings in a unique way without harming your body (yes, this fabric has its flaws too).
Also read: Fashion accessories — why and how to wear them
What are leggings?
Leggings are comfortable casual or athleisure garments worn on the lower body. They are mainly made of spandex, cotton, elastane, polyester, leather, etc.
A versatile piece that fits in every woman's wardrobe. It protects your feet from harsh environmental conditions and keeps you warm when it's cold.
Leggings are useful for casual occasions, when exercising, or when you want to change the coordination of your usual skirt and dress.
Unfortunately, not everyone knows how to properly lock leggings.
It's not that difficult. However, it can be difficult to think of leggings and tights as being the same thing. With that in mind, let's see…
Leggings vs tights: is there a difference?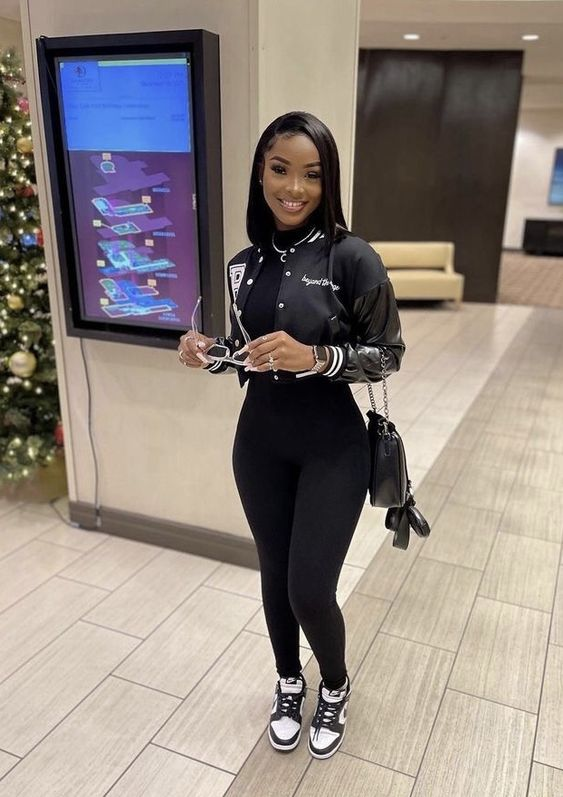 Leggings and tights are similar but not the same.
For one, women's leggings are leg coverings made of a thick, opaque material.As a result, they are suitable enough to be worn as pants.
But the same cannot be said for tights.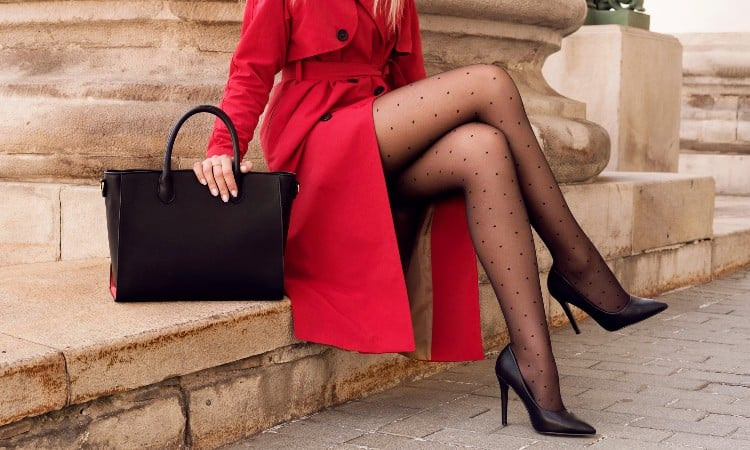 These leg covers are thin, lightweight and stretchy. It is made of a fabric that blends stretchy fibers with sheer nylon knit. Sometimes it covers the whole leg, sometimes it stops at the thigh.
Also read: 25 First Date Outfits For Women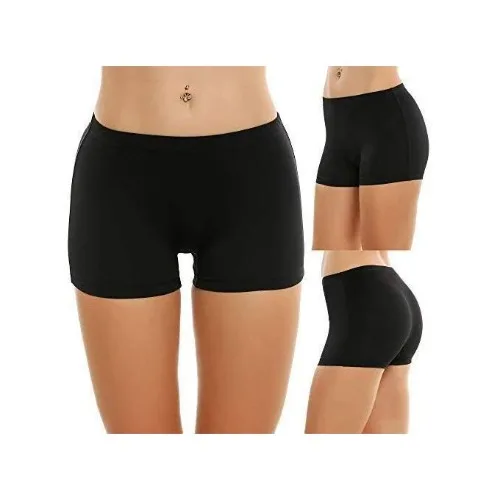 Tights are underwear (what you wear under your clothes), so don't wear them as pants. But you can rock women's leggings as pants.
Are leggings and jeggings the same?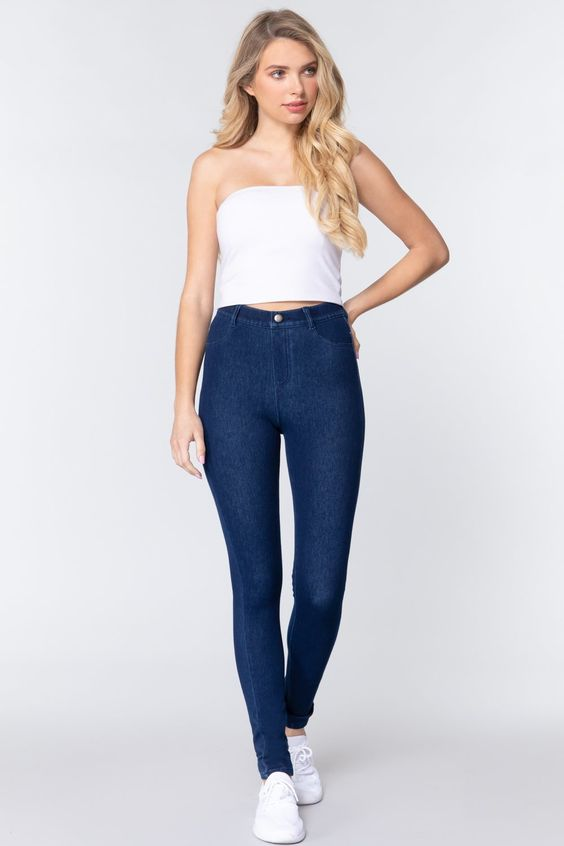 No they are not the same. Leggings are snug, tight-fitting clothing made of stretchy fabric, while jeggings are jeans leggings.
So it's a type of jeans made from soft denim that's designed to look like leggings.
How to style women's leggings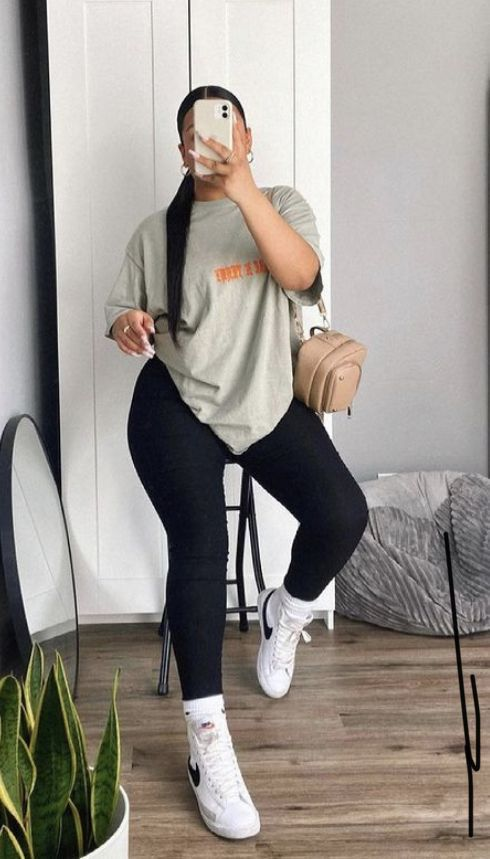 1. Pair with a long top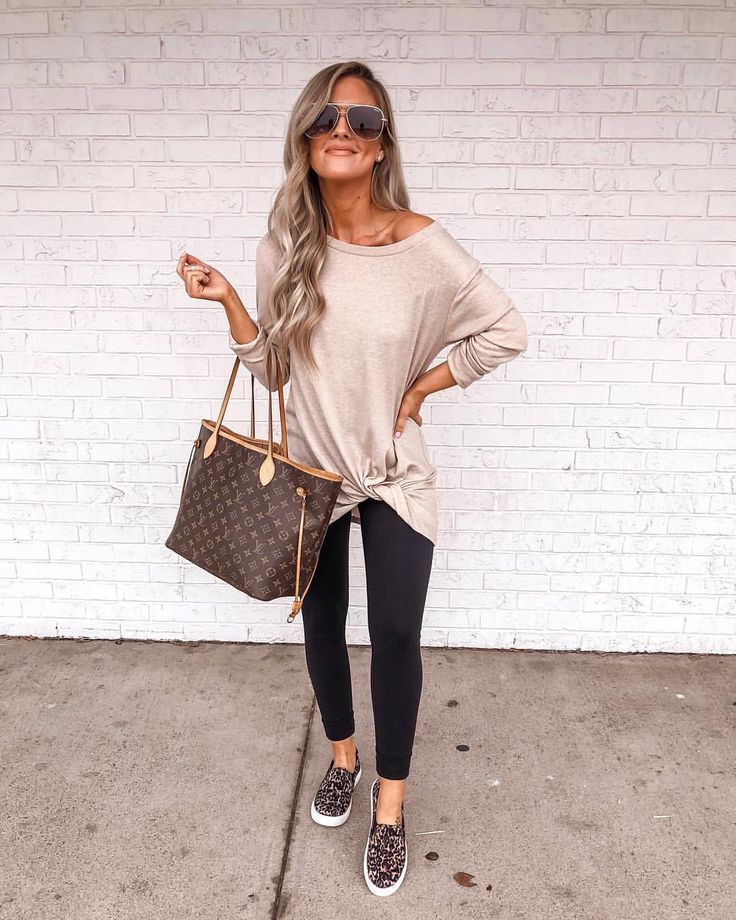 Leggings are form-fitting, framing your buttocks and making your curves more visible. Also, if you're not exercising, you may not find this comfortable.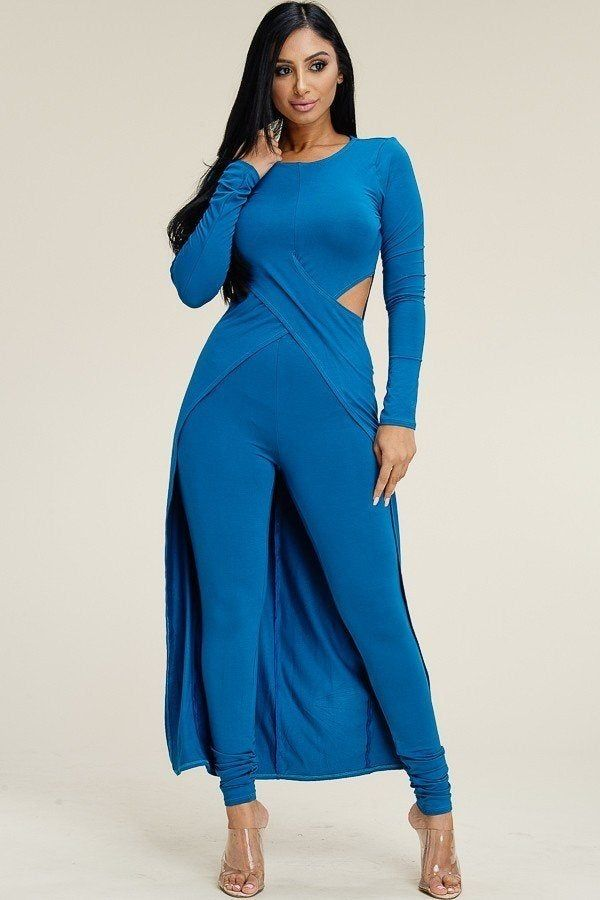 We recommend pairing it with a long top. This way you will cover your buttocks from the glaring eyes of passers-by.
Also read: Birthday outfit: what to wear to a birthday party
2. Wear it with a short top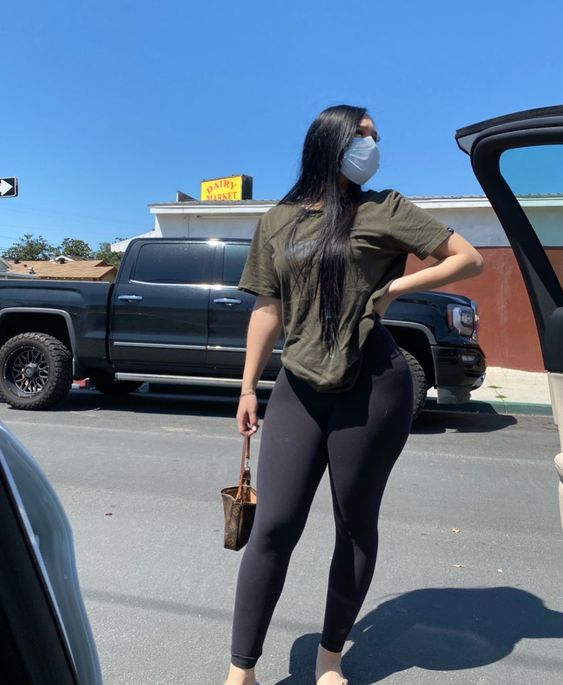 If you want to show off your curves but don't mind being seen on the street, wear leggings with a short top or jacket.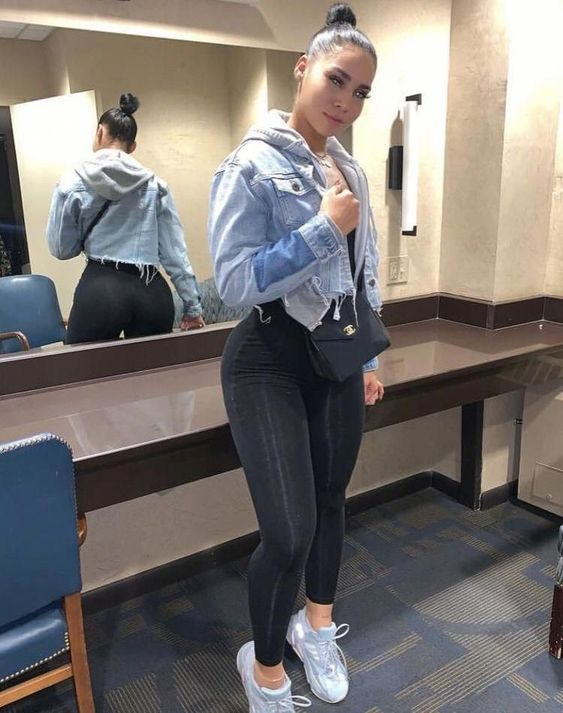 The figure that wraps around the body fascinates those who see it.
3. Pair with a crop/tank top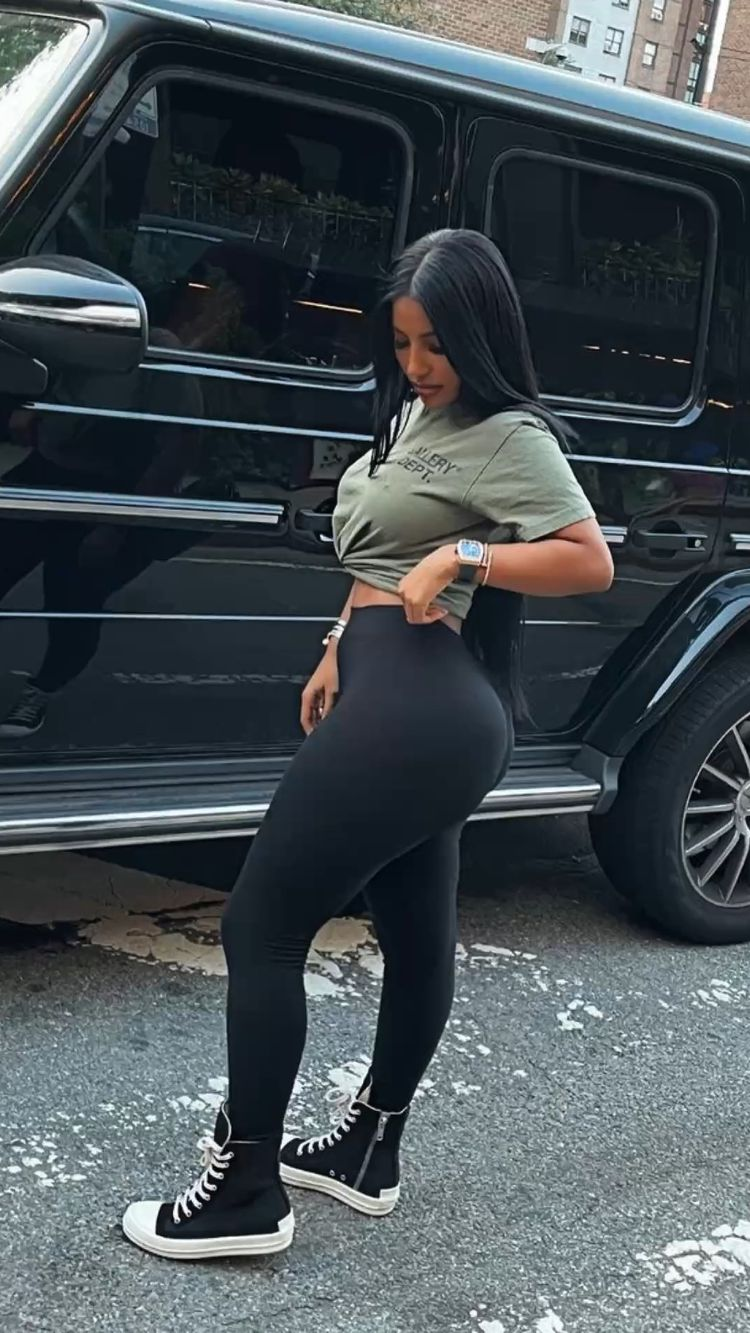 This is convenient when you go to the gym or work out in the comfort of your own home. Most leggings are high-rise, so they hug your body and complement your top when you raise your legs or squat.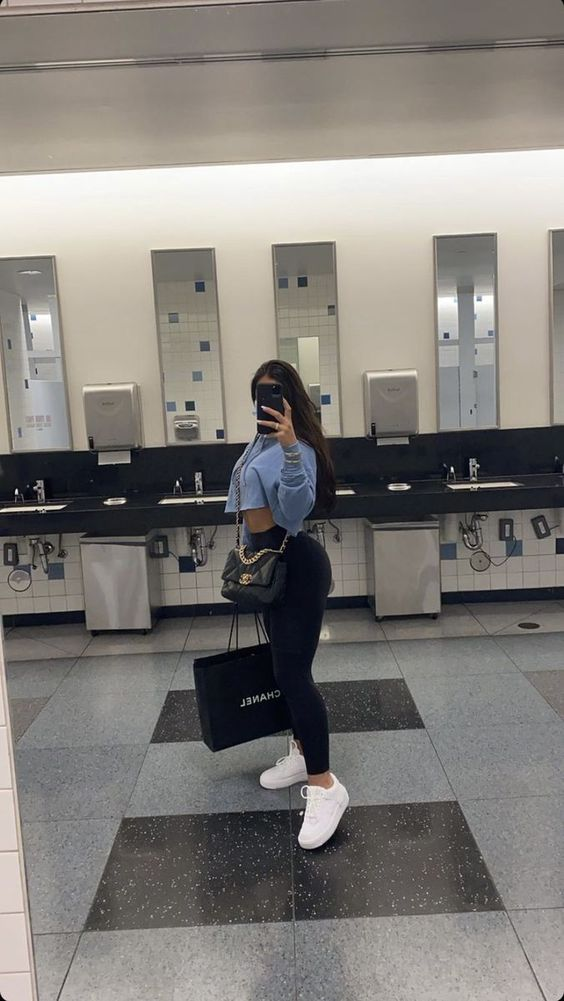 Feel free to rock leggings with a cute crop top even when you're not exercising.
4. Layering with outerwear
Let's say you just left the gym and want to go home. What if you don't like walking around town in a cropped tank top?
Also read: Maternity Fashion: Rihanna's Impact on Every Woman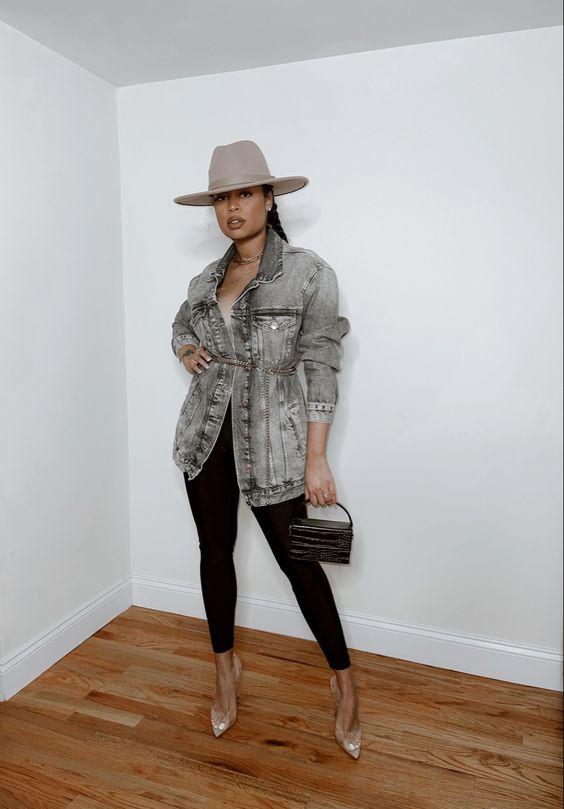 Simple: Outerwear and layering. This includes cardigans, shirts, hoodies, coats, faux fur his coats, sweaters, blazers, jeans his jackets and more.
Leggings can also be layered when rocking this outfit to other public gatherings.
5. Wear it under a dress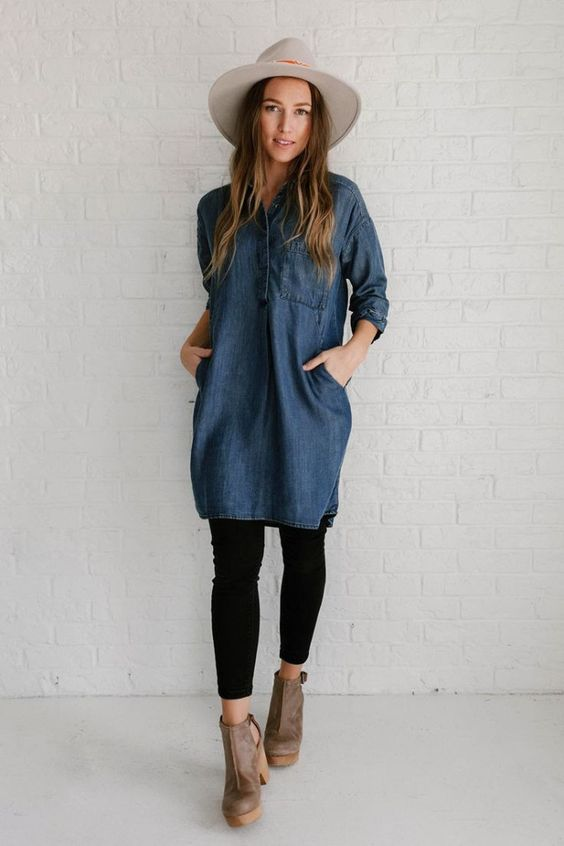 Have you shopped for A-lines, blazer dresses, bodycon dresses, etc.? Pair with leggings.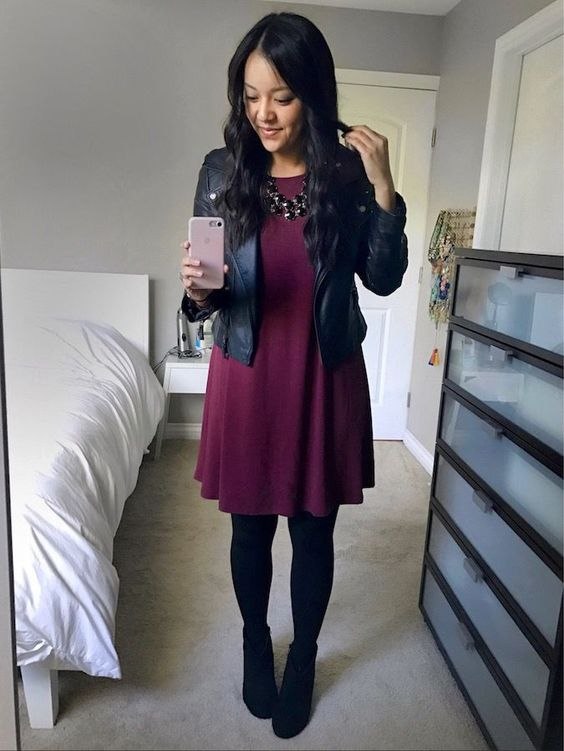 Perfect with leggings, whether mini, midi or maxi. This is a super stylish trick that you should definitely try. You can set yourself apart from the women around you.
6. Wear it under your skirt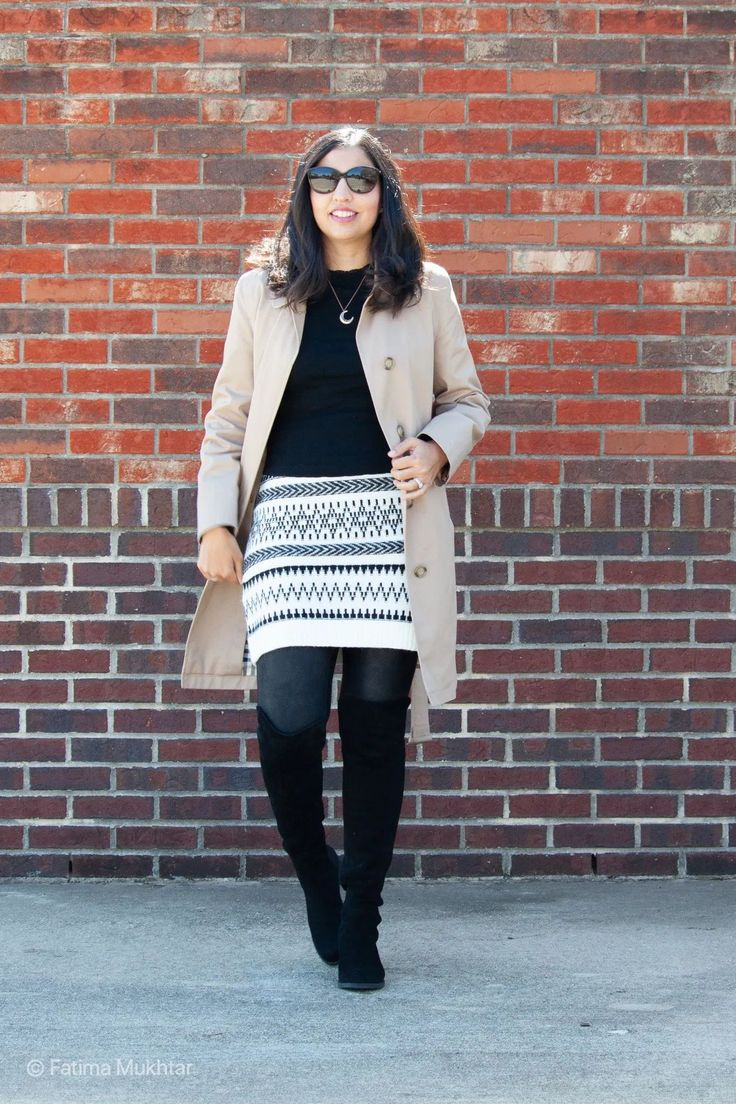 Don't want to show off your legs under your skirt? No problem at all. Please wear leggings.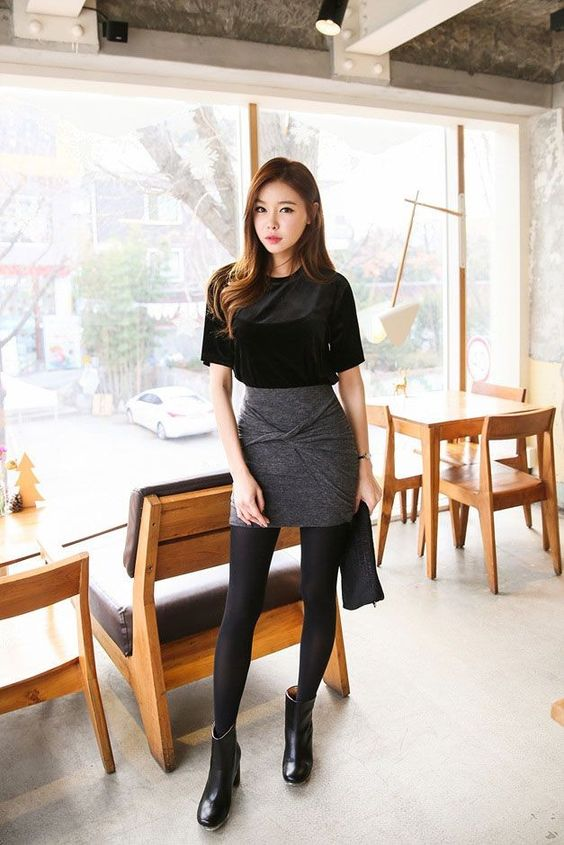 Even if you think you're hiding your legs, you're doing something else. It adds charm to the look.
Also read: How to Rock Corset Fashion Like a Style Icon
7. Wear it under shorts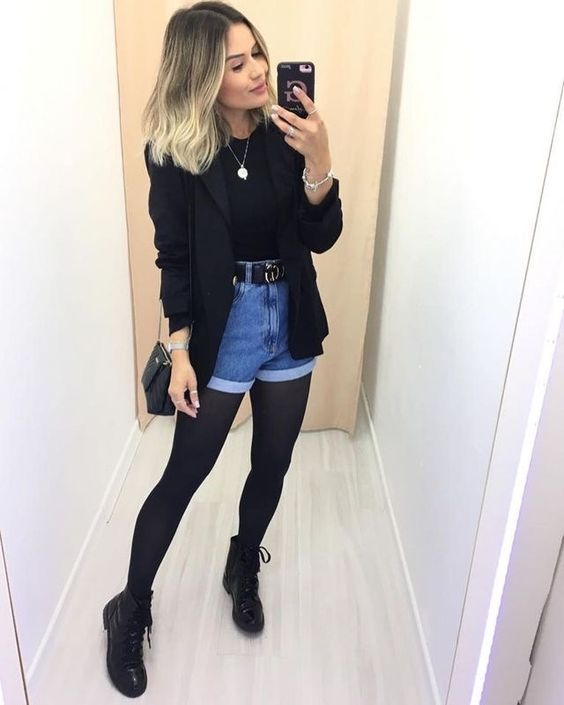 If you want to accentuate your butt shorts, or if you want to wear shorts without exposing your thighs, try this option.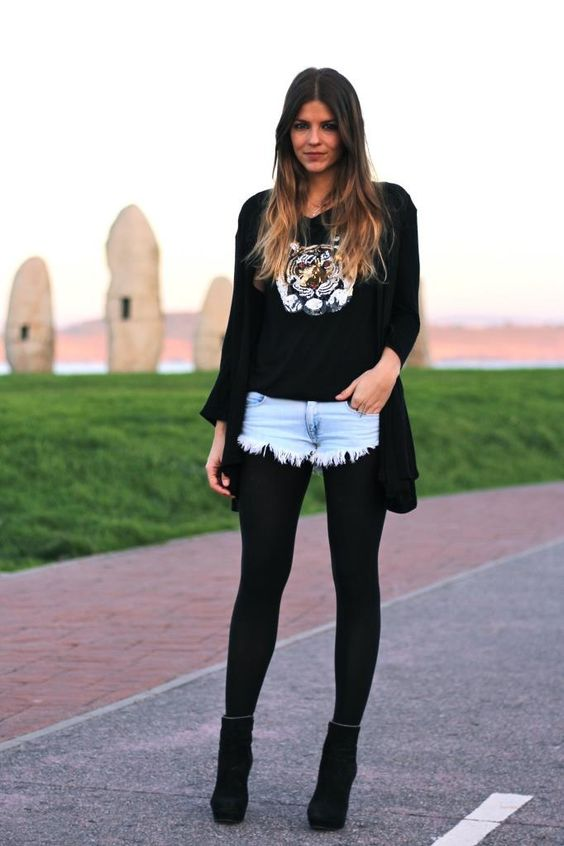 8. Throw in your kick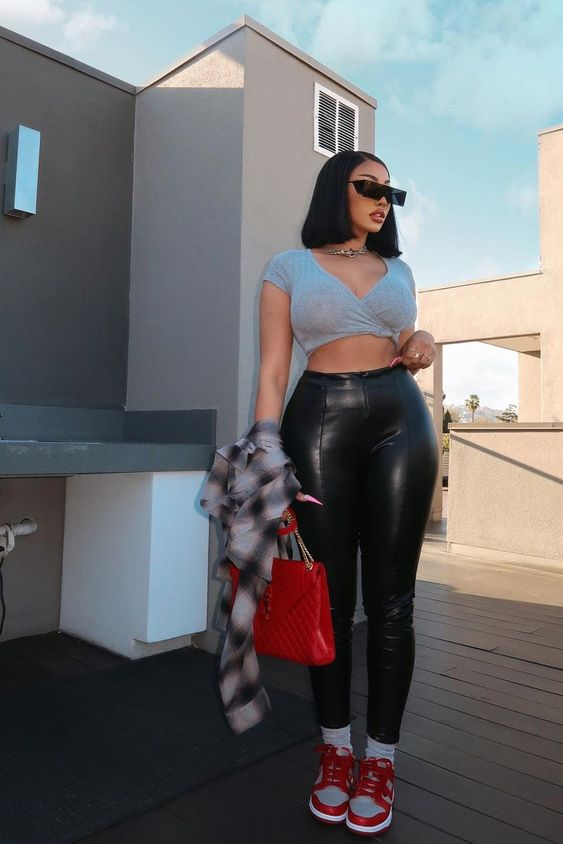 Sneakers are the perfect footwear for leggings outfits.
Whether you're having a drink in the pub or a workout session, team them with our women's leggings for a complete athleisure look.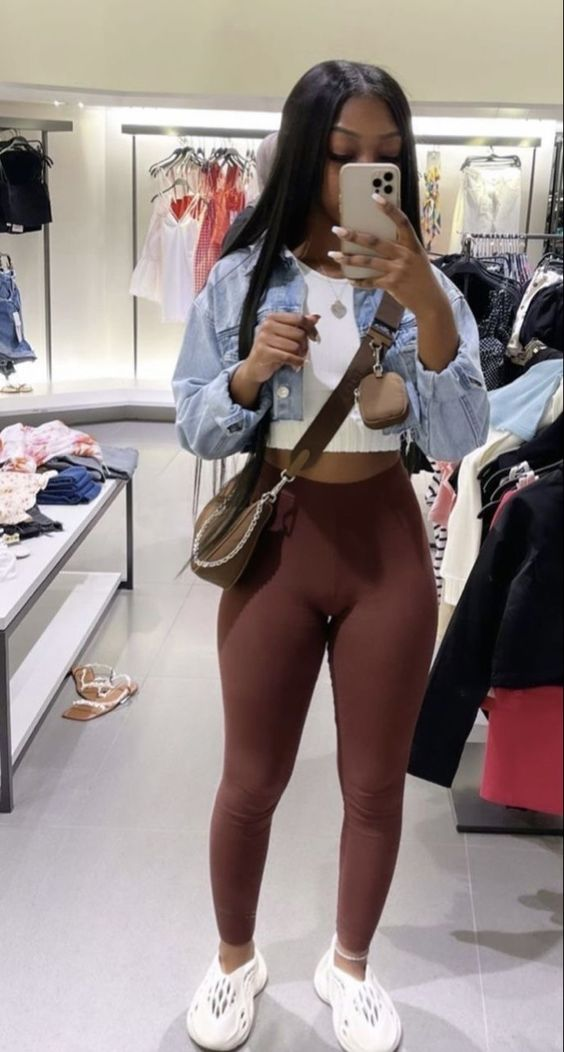 But if your outfit isn't totally casual, but rather smart or business casual, the following tips can help.
9. Wear flats or heels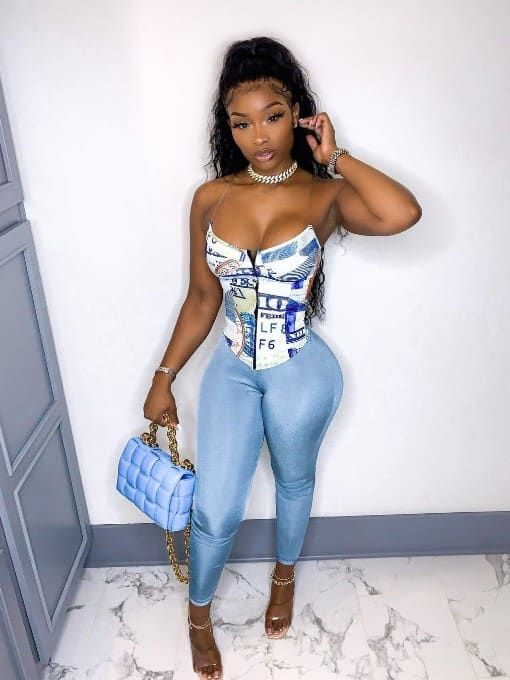 Ballerina flats, knee-high boots, sandals, flip-flops, or heels are stylish add-ons to wearing women's leggings.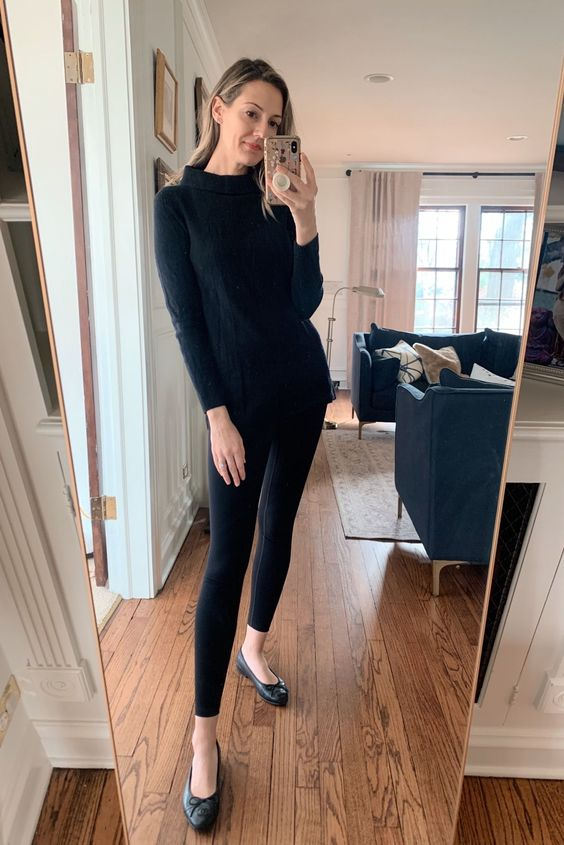 Feel free to wear whatever suits you and your mood.
Also read: 11 Tips On How To Rock A Backless Dress With Style And Confidence
Helpful Tips to Remember When Wearing Women's Leggings
Avoid leggings that are too tight or too loose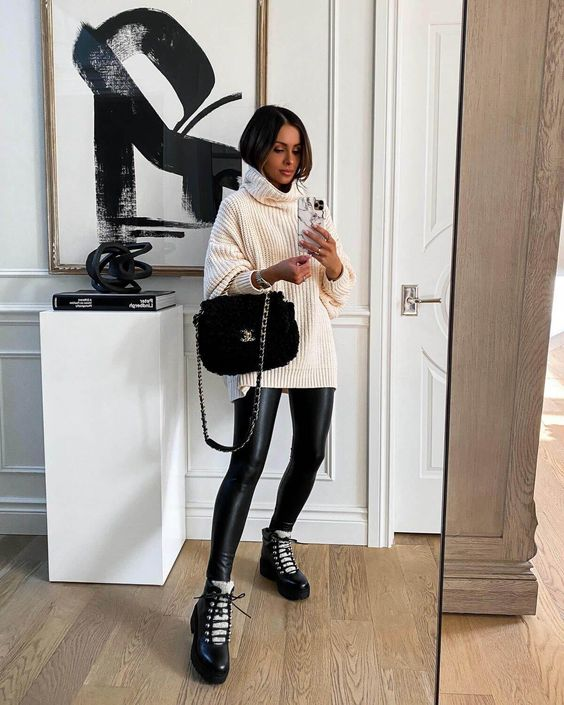 They should be snug enough to accommodate your body and loose enough to leave room for air.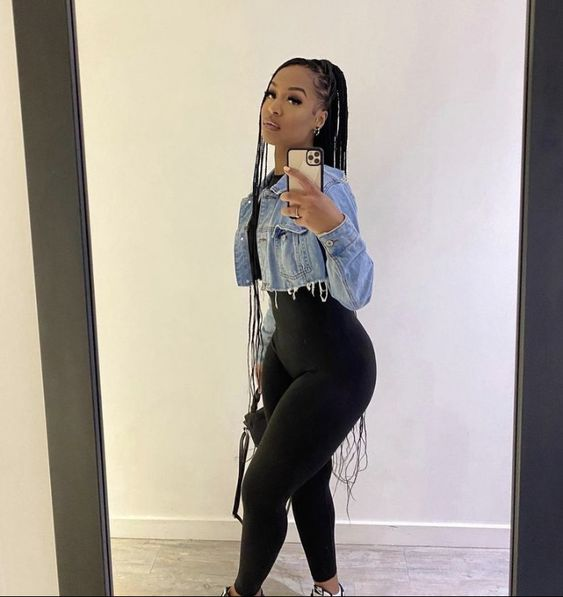 Too tight and people might notice unsightly features on your lower body. And you don't want that, do you?
Similarly, if it is too loose, it will not fit and look bad.
don't wear it for a long time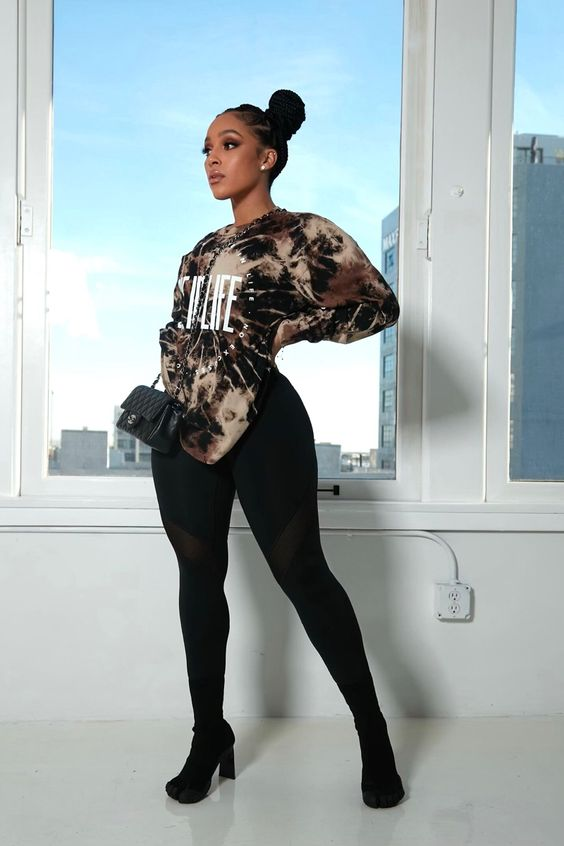 Since leggings are not made of tight, breathable fabric, they have some drawbacks to the skin.
For example, when fabric rubs against your skin, it creates friction that can lead to irritation and pain.
Also read: Dress code: how to follow it without losing your style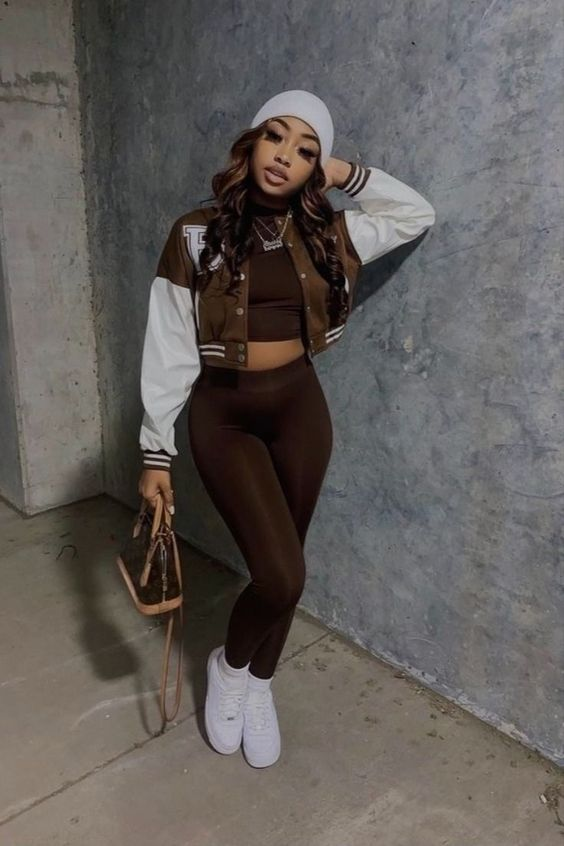 It can also cause infections and skin diseases.Dr. Joshua Seichner, New York City Dermatologist of panaprime The blog explains:
"Tight-fitting clothing like workout leggings can trap sweat and clog pores. It becomes easier to take.

Tight trousers increase the risk of skin and genital infections, especially fungal infections. The tightness restricts air circulation in the skin and causes profuse sweating around the groin.

Leggings increase yeast production on the skin, causing sweating, swelling, skin rashes, redness, itching, and infections.

Dr. Joshua Seichner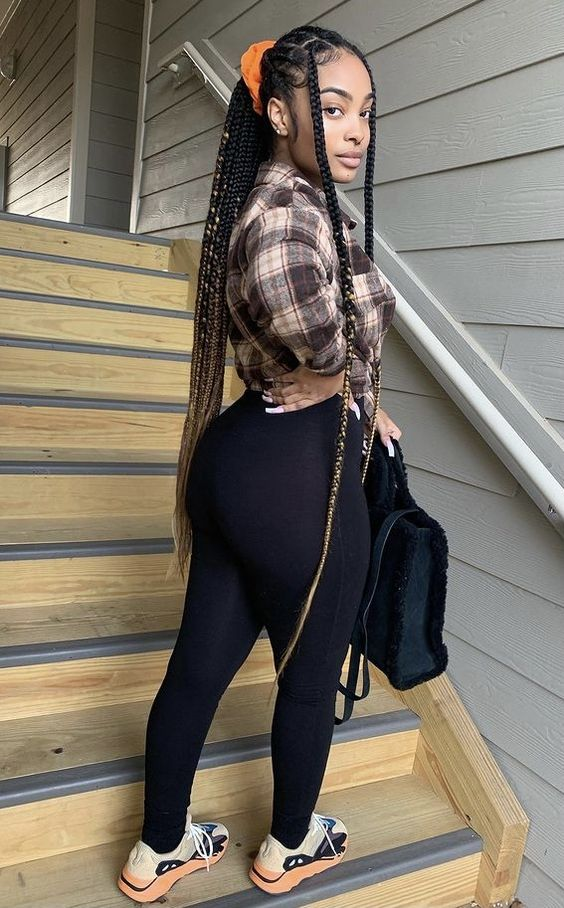 The next time you want to wear women's leggings, keep these style tips in mind.
Also read: 49 sequined gown styles from Nigeria and the rest of the world
get more
Want to read more funny stories that will help you dress up better?
Subscribe to our free weekly newsletter now.
0
Related