Africa continues to be an exciting source of inspiration for designers due to its abundance of historical and cultural patterns and decorations.
The African tribal community has always placed great value on the decoration of architecture, artifacts, textiles and utility items. This makes a huge source of starting points available. Traditional fabrics, tribal costumes and ornaments provide a wealth of reference material for contemporary African designers.
Laduma MaXhosa, Tribal Collection
The mood board is a visual point for designers to showcase their collections … and their source Inspiration
To the extent below, African motifs and decorations combine with powerful graphics, photographic prints and vibrant color combinations to create dynamic and original fashion statements.
Ankara dough
Dutch wax or ankara fabric It is used by many in a very modern way that inspires designers and enables creative expression of colors and mix matching of prints.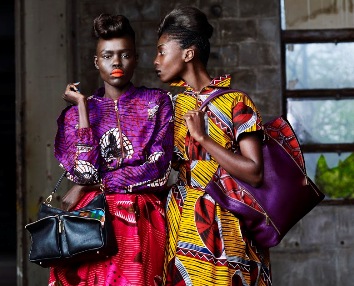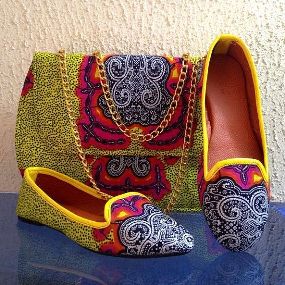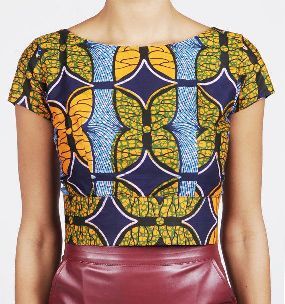 Lisa Foraviyo From Nigeria, it is the Queen of Ankara, a decorated garment. Her stunning design is exciting and very modern, yet vibrant with fabrics that definitely don't match the mix with layers and structures that pay homage to her background.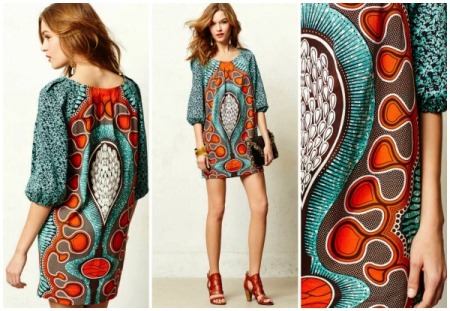 Mille Collins, Ankara dough
Modern african fashion
African designers continue to break new ground to reach the exciting heights of ingenuity and creativity.
Africa is becoming a truly global force in the fashion industry, with many great fashion designers based both in Africa and abroad, making waves in their own style.
Today, African contemporary clothing is firmly and correctly placed in the brilliance of the spotlight!
Black models have been prominently featured in magazines and catwalks, and the fashion industry as a whole continues to thrive. In February 2022, British Vogue released an edition featuring nine first-generation African models in its first fashion cover statement.
Fashion Week in major cities such as Cape Town, Johannesburg, Lagos and Accra is becoming more powerful and creative, showing a clear and obvious talent.
Contemporary designer
Below are some of the most famous contemporary designers working on the African continent who have created their own style and fashion lines.
Marianne Fasler b1949, SA
Oumou Sy b 1952, Senegal
Duro Olowu b 1965, Nigeria
Imane Ayissi b 1968, Cameroon
Lisa Folawiyo b 1976, Nigeria
Laolu Senbanjo b 1982, Nigeria
Thebe Magugu b 1993, South Africa
Aisha of Obi b Ghana- "Christy Brown"
Adebayo Oke-Lawal b Nigeria, "Orange culture"
KibonenNfib Cameroon- "Kibonen NY"
Loza Maleombhob Brazil
UgochukwuMonyeb Nigeria- "Ugomonie"

JohnTchoudib Cameroon

-'SIKA'A'

ItuenBasib Nigeria

Priya Ahluwalia bUK-

"Alwaria"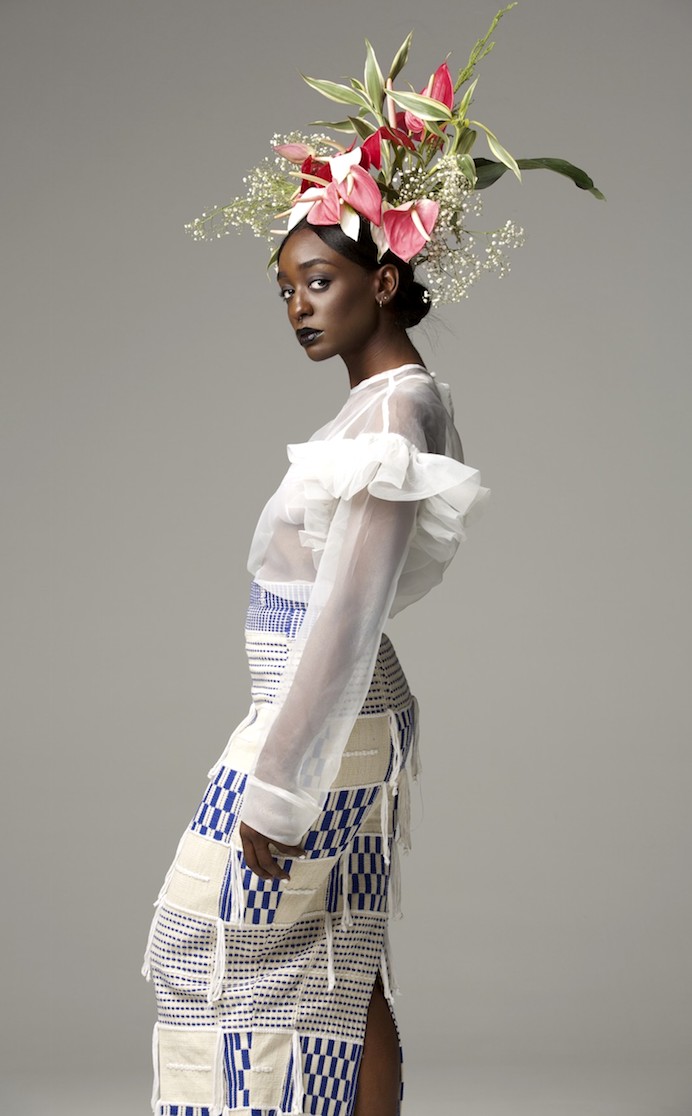 Loza Maleombho
Maxosa
When MaXhosa Created in 2012, Laduma Ngxokolo It pays homage to his African identity by creating a range of exciting and innovative men's knitwear that pays homage to his past and his own deep and personal traditions and cultural experiences.
The design reflects the famous beadwork of his Xhosa clan, and he often uses fine beadwork sewn into his geometry.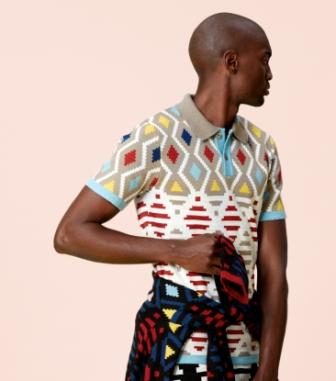 MaXhoso Menswear
He turned it into a young man who was culturally aware of their past, but was modern enough to pursue self-expression, who went through their starting ritual to enter society as a young man. ..
These are the stated outfits suitable for the wearer's ritual passage. A contemporary style designer uses South African materials such as premium mohair and wool, and bright colors often in contrast to black to create his unique garment.
Dumela Clothing Co
This company custom-made traditional coats and jackets Basotho blanket. This iconic blanket has been redesigned as a contemporary stylish coat and jacket for both men and women.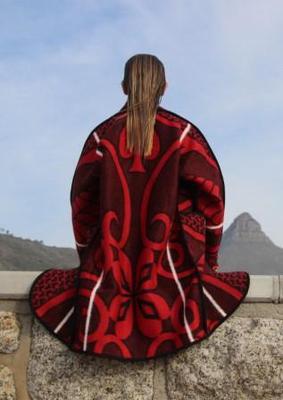 Cindy Sikumaro
Cindy Sokumaro MeCurrently at the top of her game, she creates a unique range of womenswear that reflects both her architectural background and the Zulu and Ndebele heritage.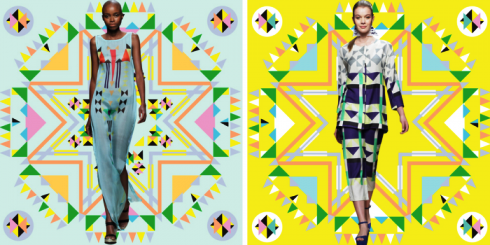 Sindisi Khumalo, Ladies Wear
She uses bold, bright colors and geometric style prints on her fabrics to bring simple yet dramatic contours to her garments.
Orange culture
Since its inception in 2011, orange culture has grown stronger and stronger to reach the heights available today on the fashion stage of the modern world.
Adebayo Okerawar A Nigerian designer at the forefront of the brand. He recognizes that fashion can be a way to convey status, wealth, personal tastes and success. Exploring a fusion of Nigerian colors, prints and textiles, he creates new silhouettes, adding an urban twist to modern African outfits. Sustainability is essential to scope.

Adebayo Okerawar, Orange Culture Label
Of orange culture Styles include bold plain suits, printed fabrics, Fira A hat that decorates and complements costumes. in the meantime Fira Hats are traditional costumes, different tribes have different shapes, styles are converged, and anyone can wear any fit.
Serry Rabby Kane
Serry Rabby Kane The collection is primarily focused on creating high contrast using light and dark colors.Sengal quilted wax prints, patches, sewing, embroidery decoration Bayfall Her hometown style makes her Very unique clothing that allows the wearer to express himself and his senses.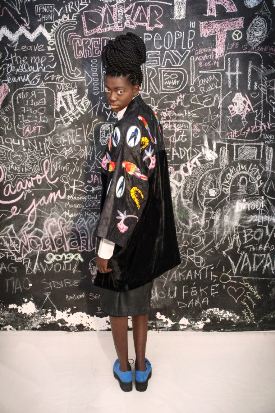 Serry Rabby Kane
Ikire Jones
Ikire Jones It is a collaboration label between designers Wale Oijide Tailor the thumb hubler. We strive to combine West African traditions with Italian tailoring to create a unique identity for every menswear product.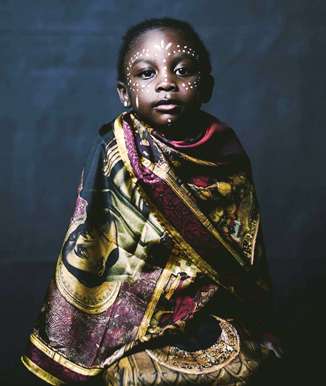 Born between borders
The brand strives to tell a story every time it releases a new collection and wants to have some sort of social impact as well as aesthetics.
After migration The story of an African asylum seeker living in Italy
Big Bo Bakar
TAIBO BACAR is a women's wear brand, both fashionable and ready-to-wear, that is now fully established after being founded in 2008 by a male designer in Mozambique.
Thai Boba Karl.
This line is known for its sensual, cut-out shapes that celebrate women's curves and for luxurious or dramatic fabrics, often decorated with lace and beads. A small clutch bag decorates the outfit.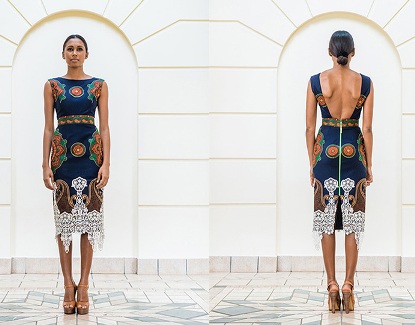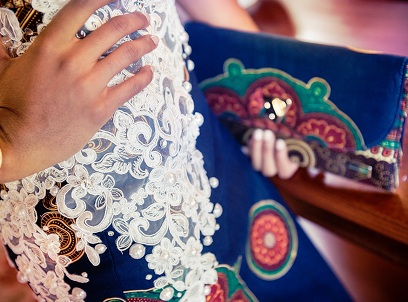 Milcolins
Rwanda-based fashion label Mille Collins is a sophisticated clothing, accessory and jewelery brand for modern women who value their hometown but are looking for something … there..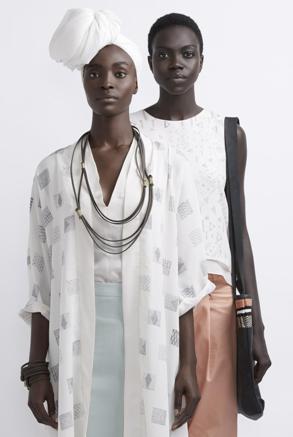 Smooth lines, turbans, strings of loose beads, glass beads embroidered on dress panels, layers of fabric, tonal prints, all of which lead to a sweet and striking effect …. really eye-catching.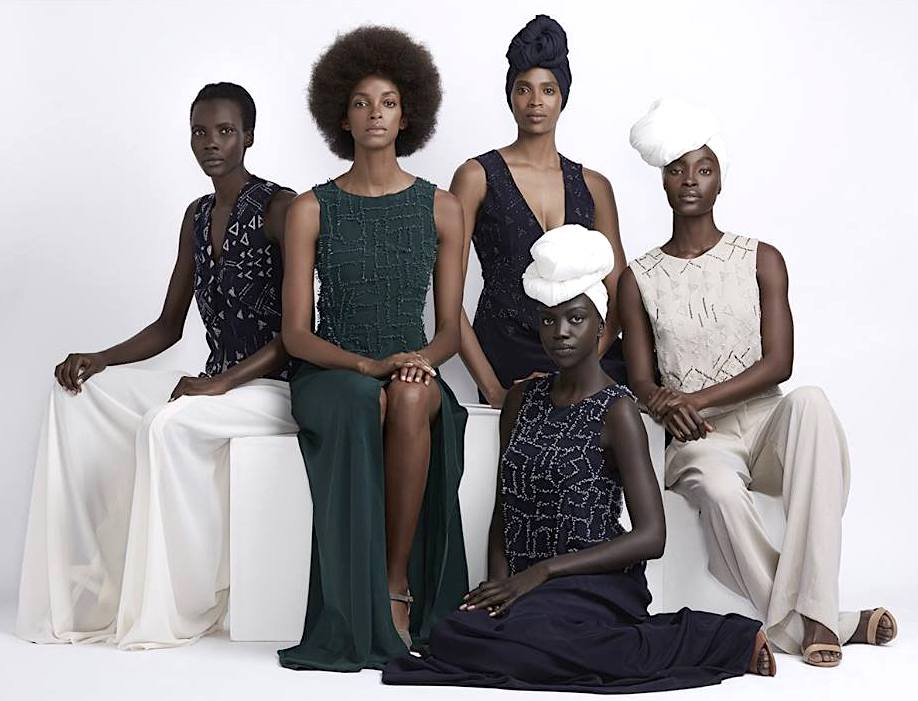 Mille Collines Debonairafrik
Block newcomers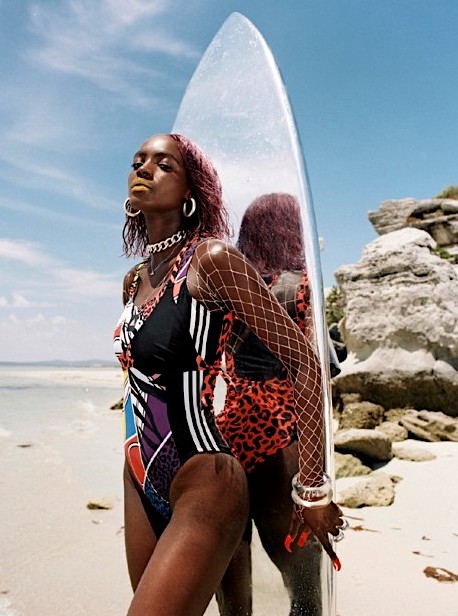 Rich Munisi, SA in collaboration with Adidas
Nova …
Thebe Magugu, SA
This young South African designer has already won the LVMH Award and was named GQ's 2019 Nova. He is known for his very feminine design. Shirt dresses and coats, hats, boots, patterned fabrics.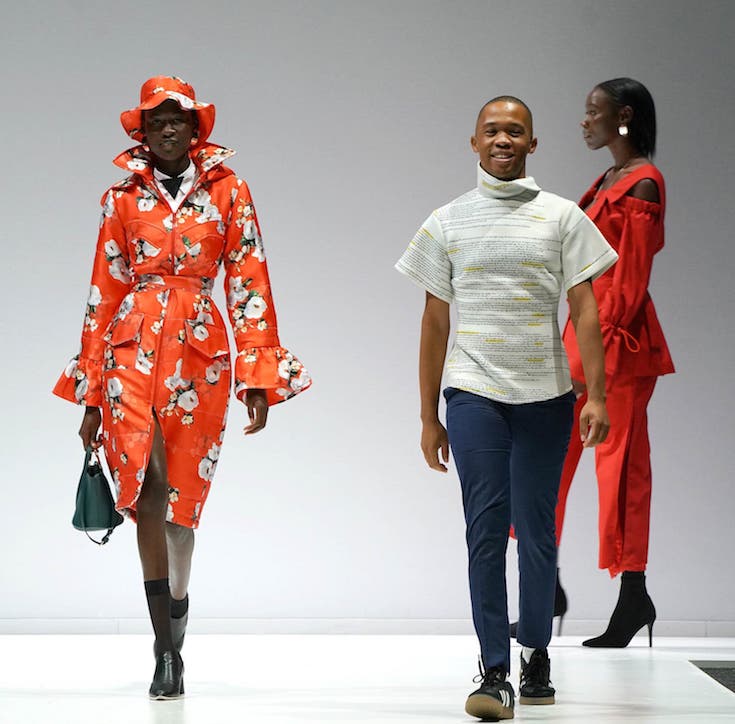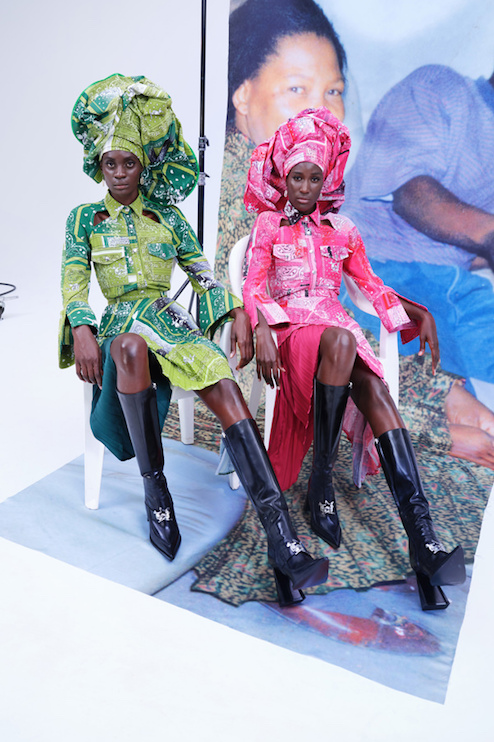 Kenneth Ize
Kenneth Ize made his debut on the runway in Paris in 2020, modeled after Naomi Campbell, and he hasn't stopped since then. The traditional asoke fabric he uses in Nigeria has a couture to the touch.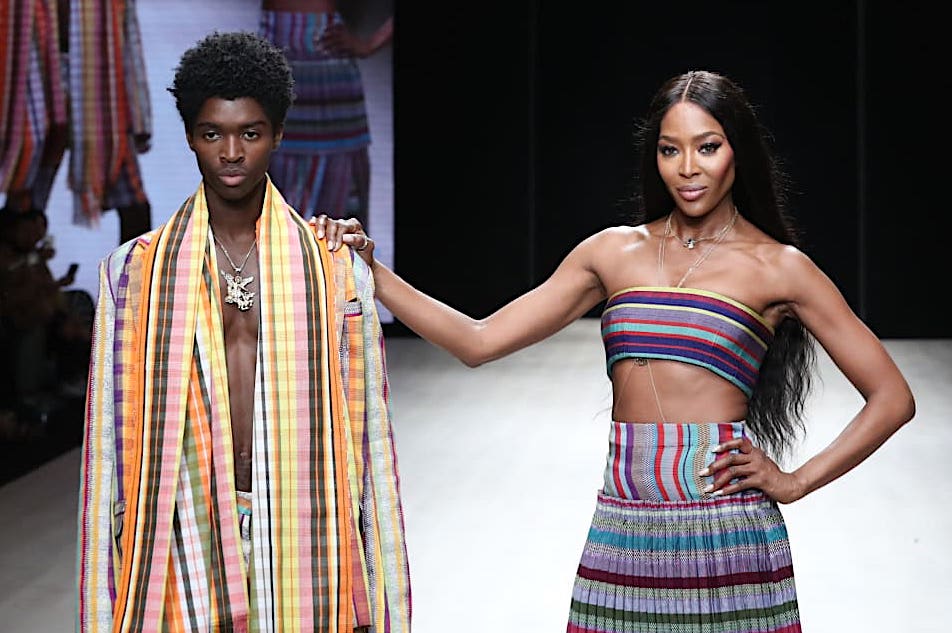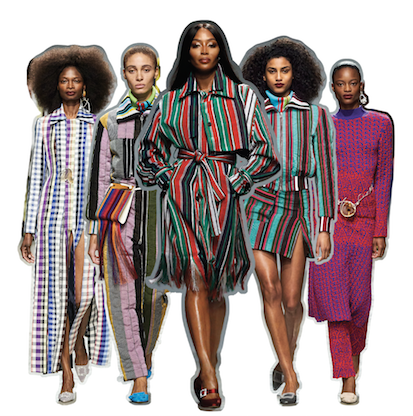 He focused on reinterpreting traditional textile crafts and built a factory in Ilorin, Nigeria, where 80% of his fabric was woven and finished in Europe. Also, this young designer, who deals in silk knitwear and wedding dresses, seems to be able to turn everything into something beautiful.
Bring to the street
"3 days in Dakar" GQ Magazine
Luxury magazine GQ went to Senegal to shoot models and local Dakar on the streets.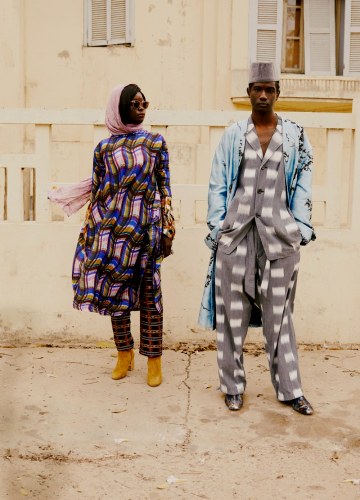 GQ Magazine, "3 Days in Dakar"
The result is a very exciting photo shoot and will probably have a big impact on people's outfits. The great freedom to layer patterns on patterns makes it possible to give creativity to individual expressions that capture the imagination and soul of not only fashion followers but also those who choose to express their individuality in dresses.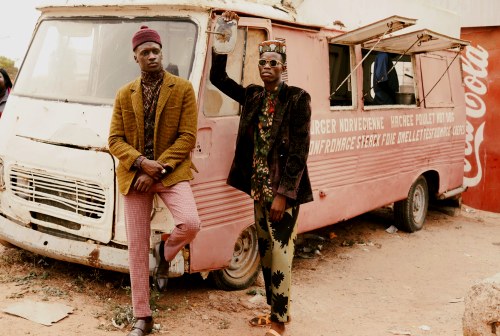 Look at this link, I went to Dakar, Senegal… it gives joy and inspiration!